The Latest & Greatest Beaver Happenings
Beavers are in the news more and more these days and for good reason.  Beavers offer tremendous benefits to our watersheds including increased and extended water storage, climate refugia and resilience, increased biodiversity, and reduced impact from extreme drought, wildfire, and flooding.  We want to make sure the best available, and most fun, beaver science and information is available on our website for all to know and share and find hope in.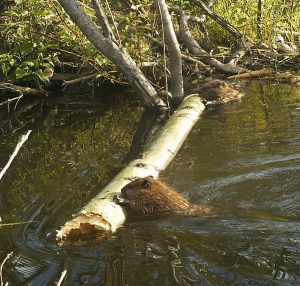 Time to update your OkaKnowledgy with the Okanogan Land Trust (OLT) and MBP's Project Director Alexa Whipple. Join OLT and MBP virtually on Wednesday, April 14th at 5:30pm to learn more about the Methow Beaver Project and how we are partnering with beavers and the Methow and Okanogan River communities for natural water storage, restoration of fish and wildlife habitat, and building wildfire resilience and recovery of fire impacted streams.  Okanogan Land Trust is a critical partner to MBP and the Okanogan community for land conservation, outreach and education about the amazing Okanogan Valley, and community partnerships focusing on sustainable land, water, and wildlife. MBP will be a guest of OLT's great outreach series entitled so cleverly OkaKnowledgy, sharing so many fascinating and unique happenings in the greater Okanogan and Methow River watersheds.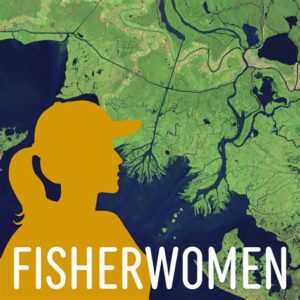 Looking for some fresh content to add to your digital library?  Check out "The Fisherwomen" podcast, where fisheries biologist Katie Osborn interviews interesting folks in fisheries, aquatic and riparian conservation. This week features MBP's very own Alexa Whipple, who dives deep into the pond weeds on beaver mediated stream restoration, wildfire resiliency, and salmon recovery. Subscribe here.
Give Methow is ON! - The annual fundraiser for Methow Valley based community non-profits during the month of October!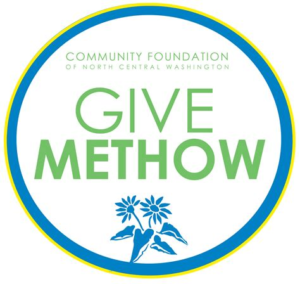 Learn more about and help support the Methow Beaver Project's expanded beaver coexistence and stream restoration mission and our new Student's in the STREAM High School program.  Check out our short 1 minute speed dating (or donating) video for inspiration, hope, and a good laugh.  Thanks for giving and supporting stewardship and RESILIENCE in our community!!
Go to Give Methow's donate page, scroll down to find Methow Beaver Project or other Methow organizations and express your love and commitment to the Methow with your support!
Beaver Coexistence Strategies in the Methow are helping Coho salmon access critical and limited spawning habitat
Salmon habitat for spawning and juvenile rearing and overwintering is limited throughout historic salmon bearing streams.  This is primarily due to humans modifying streams with levies, bank armor, culverts, dikes, and dams to protect infrastructure and land use priorities but also to move water efficiently through the landscape for human use.  These activities have reduced the natural function of our watersheds for water storage on the landscape but also for the dynamic and complex habitat that salmon and other aquatic and terrestrial organisms need to live and reproduce. River and stream channels naturally create dynamic and complex habitat when allowed to migrate across the floodplain rather than being confined to straightened and armored channels.  Beavers help create slow and deep water habitat in these channels that provides refuge for juvenile salmon during high flows as well as during extreme seasonal temperatures.  Beaver dammed side channels also provide some species of salmon, like Coho, with preferred spawning habitat.
When critical habitat is so limited for our threatened and endangered salmonids, we want to reduce the challenges our salmon face when rearing in or returning to the Methow. Historically, the riverscape was so complex and shifting that beaver dams were not a challenge to salmon passage, afterall, beavers and salmon evolved together and salmon are incredibly athletic barrier jumpers. Only with overwhelming human influence on the watershed has the salmon and beaver population been reduced dramatically with simplified, extracted, and managed systems being the prime influence.
Methow Beaver Project (MBP) is working with habitat and fisheries biologists across Okanogan County and the region to help reduce modern perceived and potential barriers to salmon passage in beaver dammed side channels with beaver coexistence strategies such as fish passage flow devices.  The photo below shows a beaver with 2 Coho salmon swimming together near our newly installed fish passage/flow device intake protection cages slightly above the water surface.  The cages protect the device from beaver discovery and blocking with mud or debris but allow for juvenile and adult salmon passage. The adult Coho most likely entered this beaver dammed side channel in September through the device installed in July 2020 on WA Dept of Fish and Wildlife-Methow Wildlife Area property.
Our beaver/salmon/human coexistence strategies are working!!! Thank you to our partners in coexistence including WA Dept of Fish & Wildlife, WA Salmon Recovery Funding Board, Confederated Tribes of the Colville Reservation, Methow Salmon Recovery Foundation, Defenders of Wildlife, and USFWS. To learn more or seek help with any beaver challenges, call 509-289-2770!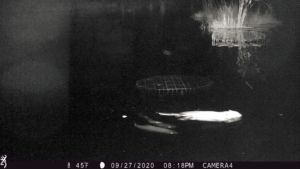 2020 Methow Beaver Project Beaver Celebration
Sign up for our virtual evening Edu-tainment event on September 19th and in-person site tours on September 20th.  Follow this link to join the movement and celebrate partnering with beavers for healthy, sustainable and wildfire resistant watersheds!!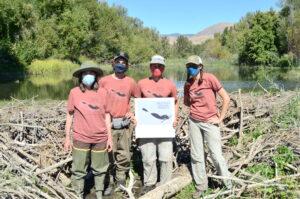 Catchy Beaver Tunes are never Old News - It's time for a Beaver Riot
Click here to listen to GOTTA CHEW! by Ken Bevis (Wildlife Biologist with WA Dept of Natural Resources) with Julie Vanderwal (Okanogan Highlands Alliance) and Sandy Vaughn (Triple Creek Land Stewards)
We teamed up with Okanogan Highlands Alliance in January 2020 to share an evening of "Edutainment" sharing and celebrating watershed restoration actions occurring in Okanogan County!  We featured original music, local musicians and informative presentations about the need and the strategies for adding structure to our streams to restore natural watershed processes like floodplain connectivity during high spring flows.  What seems like a simple process, reconnecting floodplains, actually jump starts a series of processes that we all depend on like increased water storage, recharge of groundwater, and extended late season flows from the slow transfer of groundwater back to streams.  This makes our watersheds more resilient to climate change (increased drought & wildfire), keeps our endangered salmon happier (all stream & riparian dependent critters really), and helps keep water flowing to human communities too.  You can check out more of the evening in the following videos...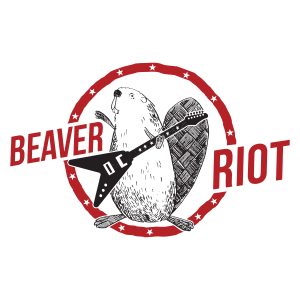 Explore These Beaver Film Shorts
Dam It; Why Beavers Matter
Ben Goldfarb, author of Eager: The Secret Life of Beavers and Why They Matter, takes the viewer on a wonderful wetland adventure exploring the amazing world of beavers and their remarkable contributions to our watersheds.  The video also provides indoor and outdoor activities for students of all ages.
Beavers and Wildfire!
Dr Emily Fairfax created this short video exploring how beaver ponds transform a simplified stream into a marshy wetland, and how those same ponds become a safety zone during wildfires.
Think Like A Beaver!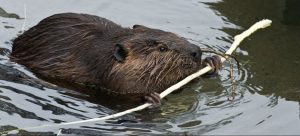 Check out Oregon State University's new 4th-5th grade Science curriculum focused on Beaver Ecology at the link below.