Meet Our Team
Our staff is comprised of passionate people with diverse skill sets working together to restore watershed function and resilience one beaver, one landowner, one student at a time. We work with an active advisory board and are sustainably organized under the umbrella of the non-profit group Methow Salmon Recovery Foundation. Our founding members include Kent Woodruff, John Rohrer, and Kim and Steve Bondi.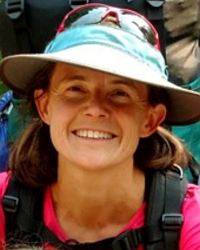 Alexa Whipple
Project Director
As an ecologist and a farmer, Alexa works for sustainability in all practices and effective solutions to challenging conditions. She has called the Methow Valley home for the last 18 years but has worked across the western US studying songbirds, carnivores, plant communities, agricultural impacts on habitat and wildlife and wildfire impacts on riparian ecosystems. Her family has also commercially raised and sold annual vegetables and perennial fruits as well as provided well water services to the Methow Valley. Recently, Alexa completed her MS in Restoration Ecology at Eastern Washington University where she focused on beaver ecology and beaver mediated restoration of wildfire impacts in the Methow River watershed.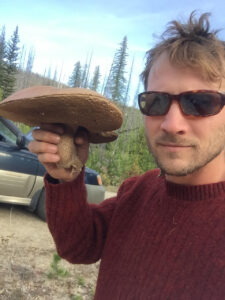 Joe Weirich
Restoration Coordinator
Joe is from Wisconsin originally but spent summer 2019 in the Methow Valley studying the potential interaction of beaver impounded wetlands and reduced burn severity by comparing soil and fuel moisture, infrared aerial imagery, and GIS analysis of historic burn events in areas with and without beaver. His efforts were recently recognized with a Master's in Biology from Eastern Washington University with a focus on Riparian Restoration Ecology. As our Restoration Coordinator, Joe will help plan and implement process-based stream restoration projects to help kickstart natural processes by adding woody structure, like beaver dam analogs, to streams to slow water down, help reconnect streams with their floodplains, help grow more riparian vegetation a.k.a. beaver food, and provide deeper pools that allow beavers to escape predation. These factors all increase the likelihood of supporting beavers in the future, like those we inevitably relocate from conflict conditions. Joe will also help with beaver relocations, grant funding, site assessments, and mapping sites with drone imagery. He brings a wide range of skills, experiences, and enthusiasm to our project. Ask him about his incredible experiences working on the Galapagos Islands and other far flung Naturalist dream locations.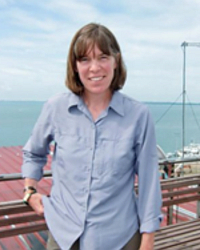 Julie Nelson
Education and Outreach Coordinator
As the Education and Outreach Coordinator, Julie shares her passion about nature with people of all ages through public tours, classroom presentations or fieldtrips, and with professionals. She developed and manages the Volunteer Beaver Naturalists program, which provides opportunities for community members to get engaged with the project. She comes to MBP with extensive experiences as an Environmental Educator, holding a Masters in Zoology with an emphasis on teaching science to students. Outside of the office she's involved in managing and coaching the only natural luge program west of the Mississippi, sea kayaking, hiking, gardening, and enjoying her family.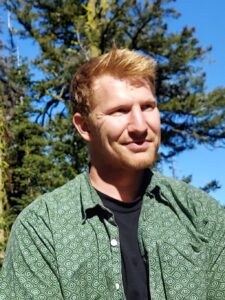 Willy Duguay
Outreach & Restoration Field Assistant
Willy is a recent Gonzaga University alum with an undergraduate degree in biology. Having grown up in the Methow Valley since day one, Willy brings his local knowledge and sense of community to the MBP team. For the past six fire seasons he fought wildfires around the western United States. These summers allowed him to explore a variety of dynamic fire-affected ecosystems and see the pronounced effects of drought and climate change throughout the region. Right before joining the Methow Beaver Project in the summer of 2021, Willy worked with local high school students at the Independent Learning Center in Twisp, teaching and mentoring through a challenging COVID-impacted school year. In the summer of 2017 Willy worked alongside Alexa as a field assistant for her Master's research, and has been sold on beavers ever since. Willy is excited to work with the team towards a more sustainable, watery, and lush Methow Valley in the near future. Outside of work, Willy enjoys riding bikes, floating the Methow River, and pretending to be able to fly fish.