Methow Beaver Project provides solutions and education for coexisting with beavers. Whether you are a watershed restoration professional with an endangered salmonid as your priority, an educator sharing understanding of complex ecosystem function, or a landowner challenged by the industrious habits of beavers.
Watershed Restoration
Considering beaver and their role in your watershed planning? We can provide expertise in your project planning, implementation and assessment. Whether contributing to your project design, installing beaver dam analogs, translocating beavers to your restored site, or adaptively managing a site post-implementation, we are your resource for beaver mediated restoration. We also assist in managing the challenges that beavers might pose to restoration priorities under current watershed conditions. The Methow Beaver Project can help your restoration project achieve increased watershed function, complexity, refugia, resiliency and biodiversity objectives through process-based, self-sustaining strategies and actions.
Methow Beaver Project's project team enables your watershed restoration goals and projects in:
Project design consultation - How beaver may respond to new in-stream infrastructure
Beaver potential evaluation - Where beaver presence is most likely to enable a project goals
Beaver habitat optimization - Creating conditions for beaver to succeed
Beaver translocation - When possible, translocating beaver into a target restoration site
.
Beaver Solutions for Landowners
Is beaver activity challenging your home, garden or enterprise? Our beaver crew can bring you practical, ready to implement tools and strategies to manage beaver impacts on your property while reaping the benefits. Where cohabitation isn't possible, MBP is equipped to live trap and relocate beavers to another location.
Strategies we may consider, depending on your situation:
Flow Devices to Control Beaver Damming
BDA Stream and Watershed Restoration
Tree Protection from Beaver Chewing
Beaver Relocation
.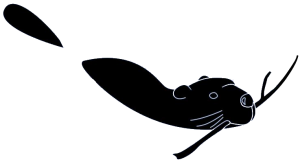 Learn more about ways to manage problem beavers without lethal removal
Field Trips and Student Curriculums
Environmental Education is key component to our mission. We provide grade level and age appropriate STEM based curriculum with hands-on activities which engage critical thinking skills, creative and collaborative problem solving, and promote stewardship of natural resources. Additionally, we provide research opportunities for undergraduate and graduate students.  These collaborations have been instrumental in expanding the collective knowledge of beaver ecology.
.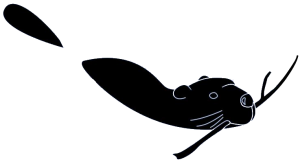 Learn more about about K-12 lesson plans and field trip opportunities.
Training and Workshops
Methow Beaver Project offers practical  hands-on workshops, classes, and sites tours to beaver relocation organizations and  stream/watershed/riparian restoration professionals.  These session provide them with practical tools and ideas for long-term beaver management and habitat restoration.